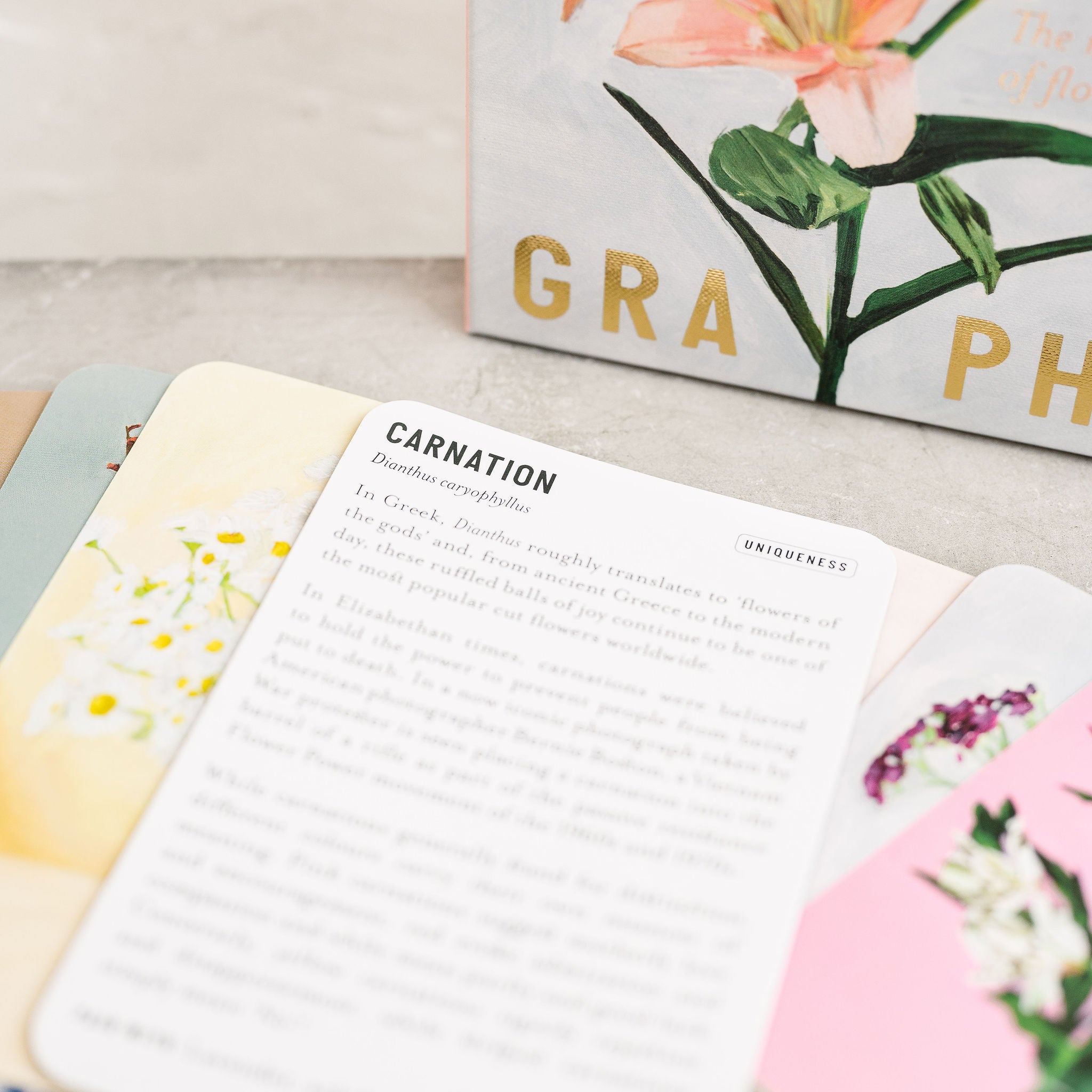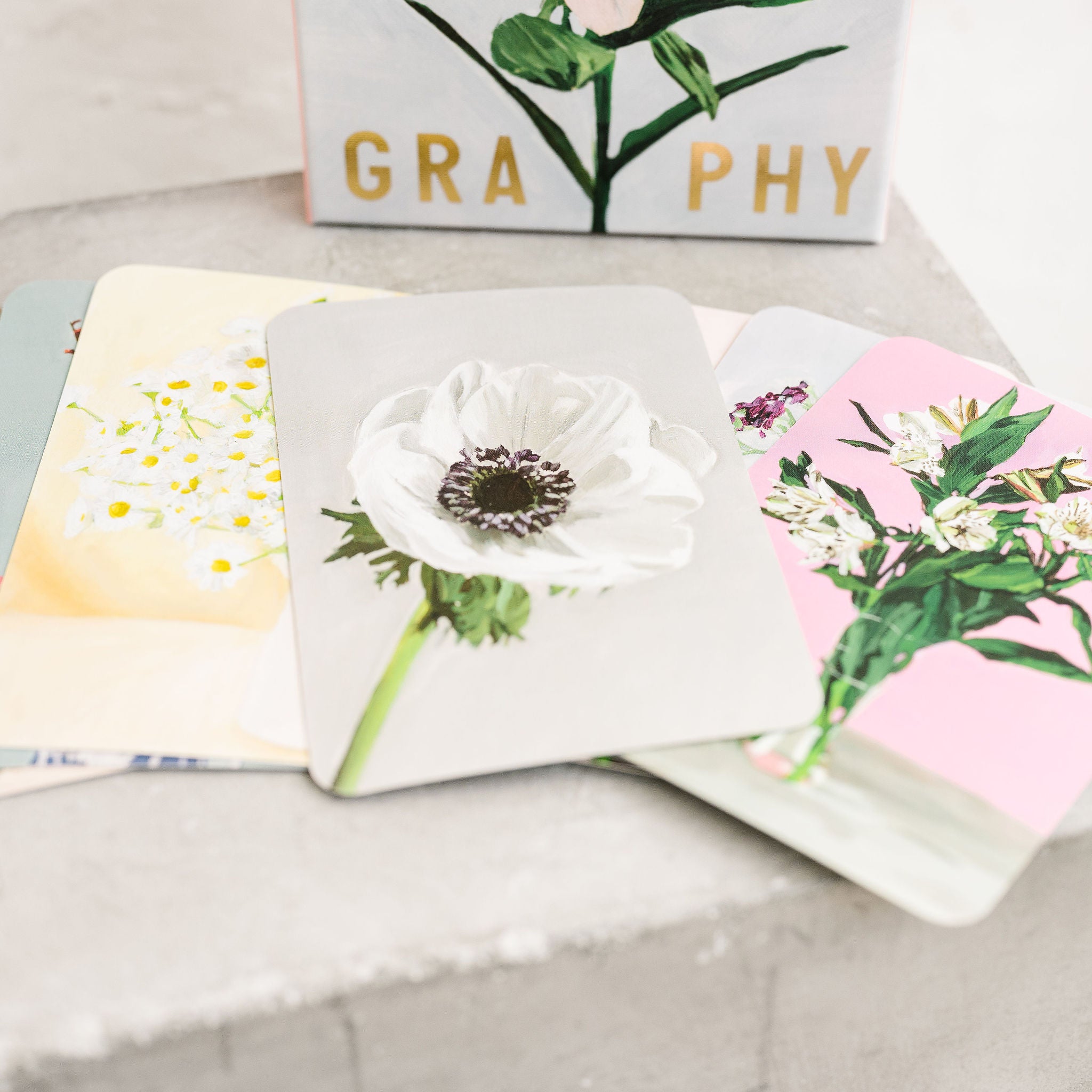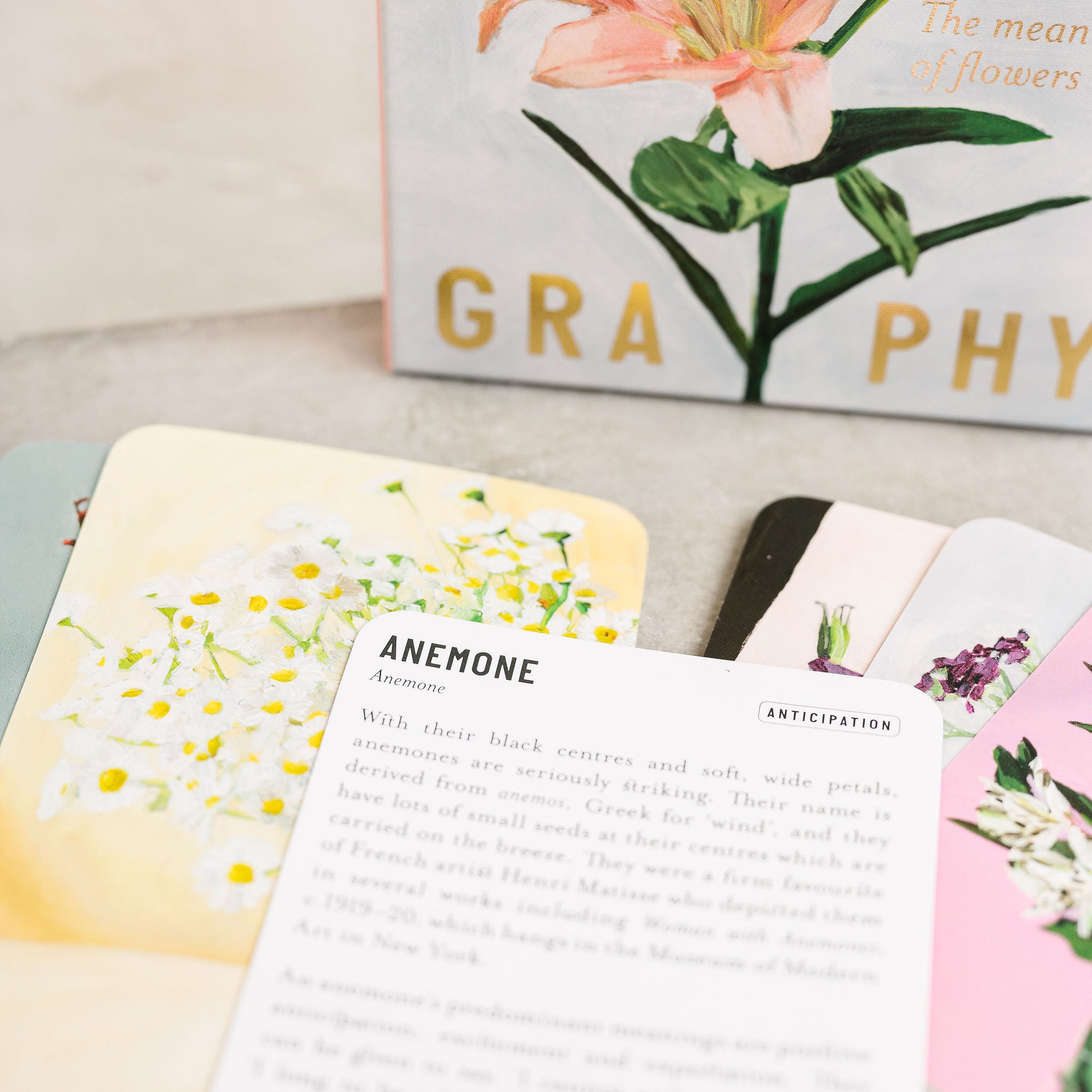 Floriography: The Meaning Of Flowers
A set of informational cards for flower lovers!
From orange blossom for innocence to yellow roses for friendship, flowers have been used to convey messages for millennia. With
Floriography
you can use them to pass secret codes, uncover hidden feelings and be sure your gifts aren't getting lost in translation.
In addition to their meanings, these 50 illustrated cards explore the significance of flowers in history, pop culture and art. Now you truly can say it all with flowers!
Rowan Blossom is a Notting Hill-based florist who specializes in wild and natural creations using seasonal blooms.
Alice Tye is a London-based oil painter, whose clients include Moët Hennessy, the Guardian and the Washington Examiner.