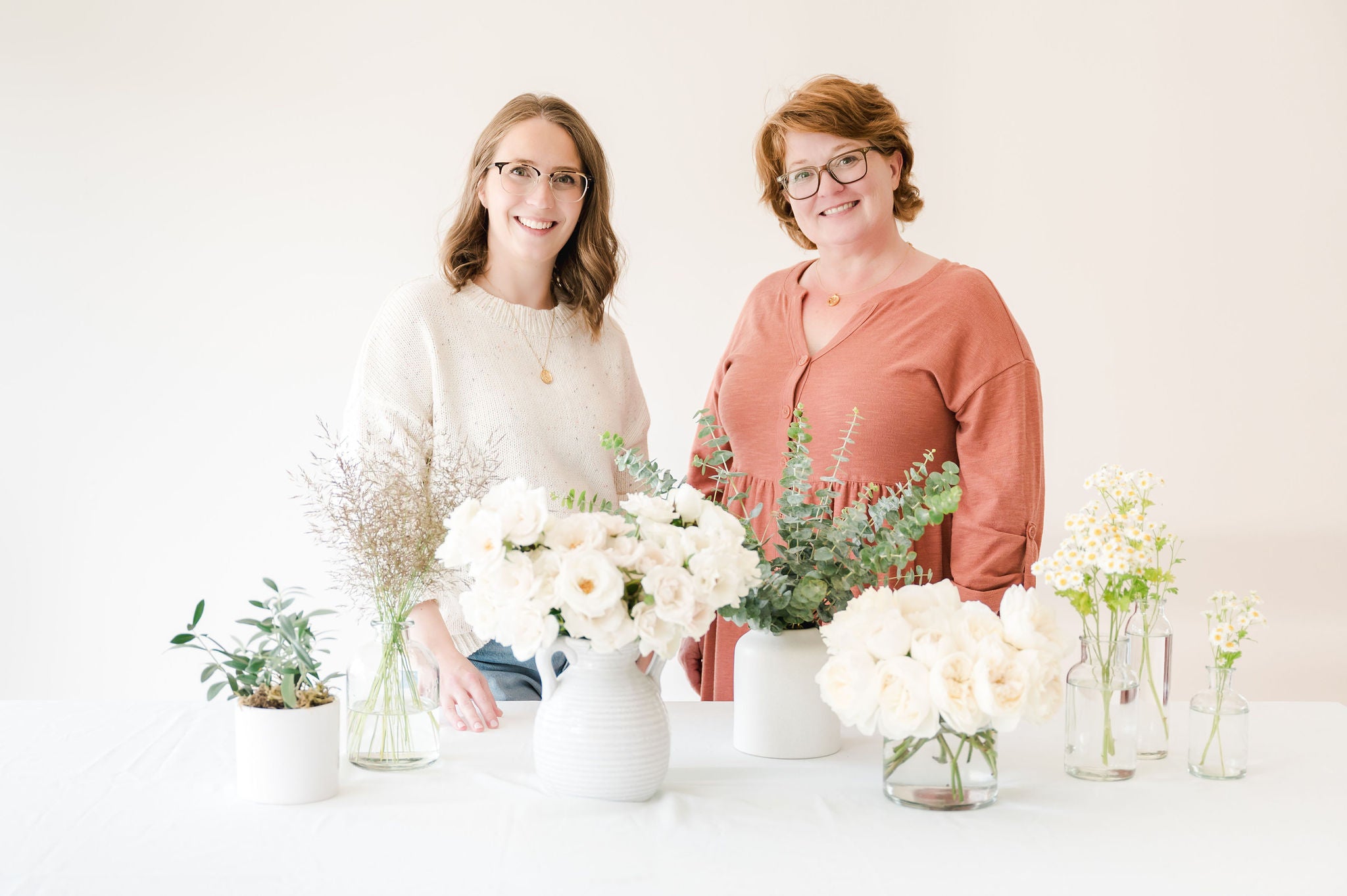 Academy Florist has been Winnipeg's go to florist for over 40 years. Originally on Academy Road, we've been settled on Corydon Ave in the heart of the city for the past decade, enjoying our sunlit street through the seasons.
Our owners, Kayla and Allyson, are a mother-daughter duo who took over the shop in 2022, with Kayla having managed Academy Florist for the past 16 years.
Kayla has done it all, from designing everyday orders, weddings and events, to collaborating with our chosen farms across the globe to bring in the freshest, most sought after product.
Allyson has a masters degree in counselling psychology, has dabbled in many creative mediums, and is incredibly passionate about creating a work environment that our staff can thrive in.
Our talented and friendly staff are the backbone of our business, with a combined experience in the floral industry of 160+ years. We are passionate about flowers, and it truly shows through our work.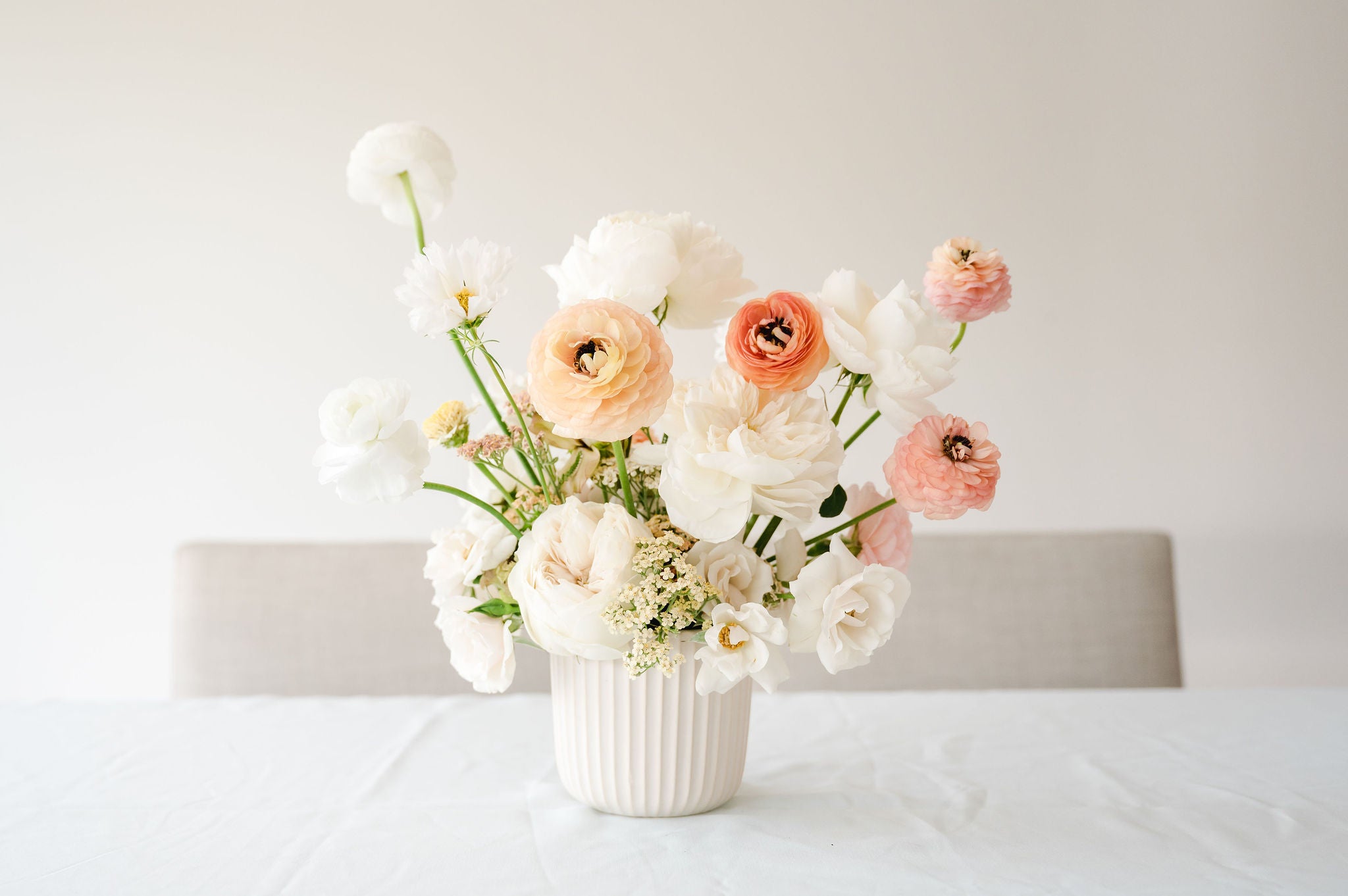 Academy Florist is the only florist in Winnipeg that brings in flowers directly from the farm. This means there is no middle man, and therefore our flowers are as fresh as possible when you take them home or send them to a loved one. Buying directly from our farms also means that we have full control over the varieties that we bring in, and aren't at the mercy of what the wholesaler offers.
We also pride ourselves in being a full service florist that specializes in every day floral design, weddings, events, and funerals. We have staff that excel at all of these services, who are known as being some of the best in the business.
Our passion for floral design drives us to stay ahead of the curve and be leaders in our industry, while still being open to learning new techniques and practices.
A few words from our lovely customers...
"Hello, my family and I just wanted to let you know how absolutely beautiful the arrangements were for my dad's funeral this afternoon. Thank you so much, they exceeded our expectations. When I arrived at the church, my mom pulled me aside with tears in her eyes and told me I had to go look at them because they were so beautiful. Thank you so much!!!!" - Ann-Marie and Ingrid, Winnipeg
"You are the best! Your flower arrangement to Deer Lodge today was a huge hit. You made a positive difference in someone's life. Thank you so much!" - Grant, Winnipeg
"Thank you so much for the beautiful flowers for our wedding. I really appreciate the time you took to make sure they were perfect! We will always recommend you to everyone we know for their flower needs! We really appreciated your hard work!" - Taylor, Winnipeg
"I happened upon your shop by accident (thank you Google!) and couldn't have been more elated by your service. The flowers were gorgeous, the delivery was done within a few hours and the service was world class! I couldn't have asked for a better experience. Thank you!!" - Quin, Salt Lake City