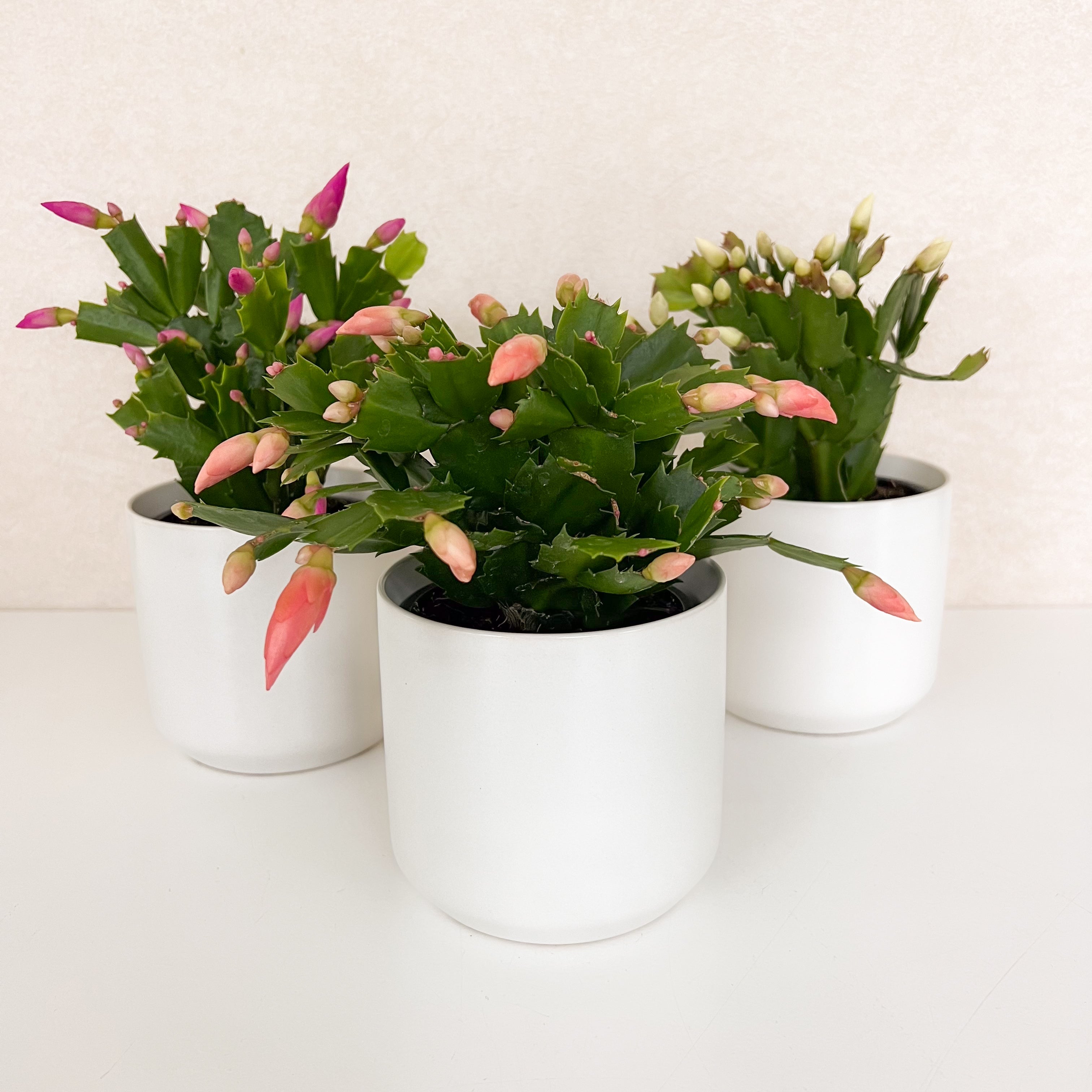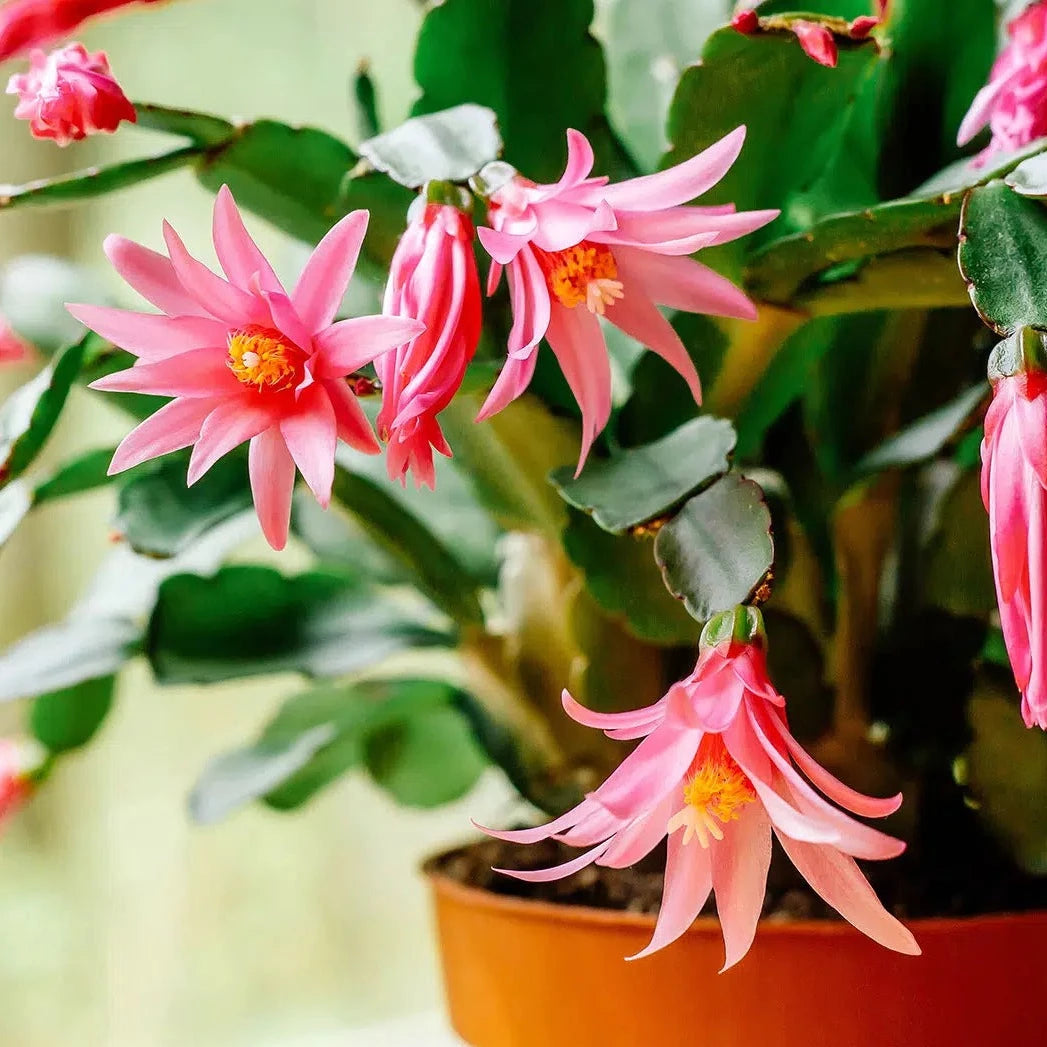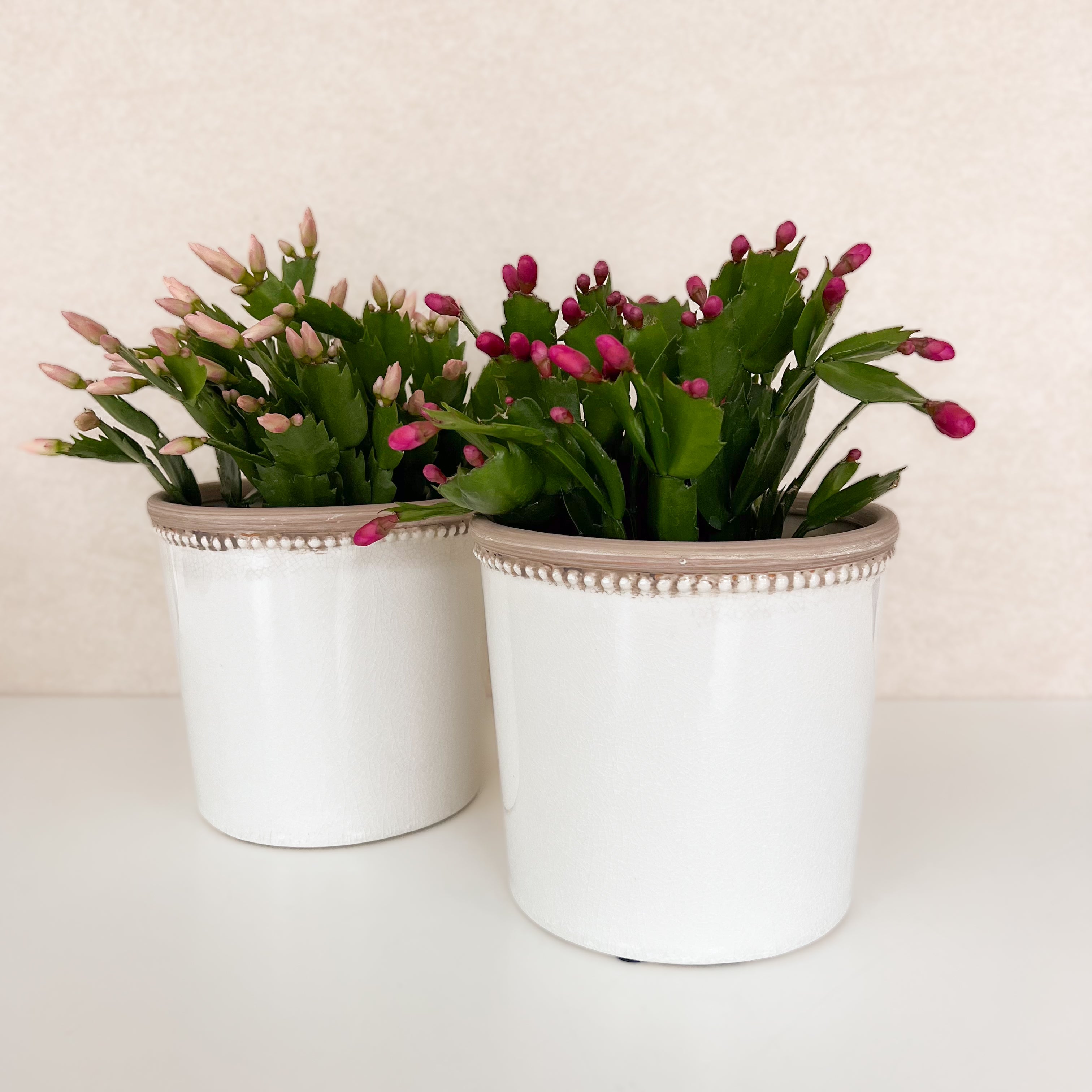 A Winter-time favourite! Pretty pink blooms on a dark green cactus. Comes in a neutral ceramic pot. Available in 4" and 6".
Plant Care: 
Bright location; avoid direct hot afternoon sunlight. Water regularly, keeping soil moist. Do not let stand in water. Once done flowering, ensure a daily period of 12 hours darkness and it will flower again within 2 months.
Easily propagated! Break off a section of the stem and plant in some soil to grow a new cactus.