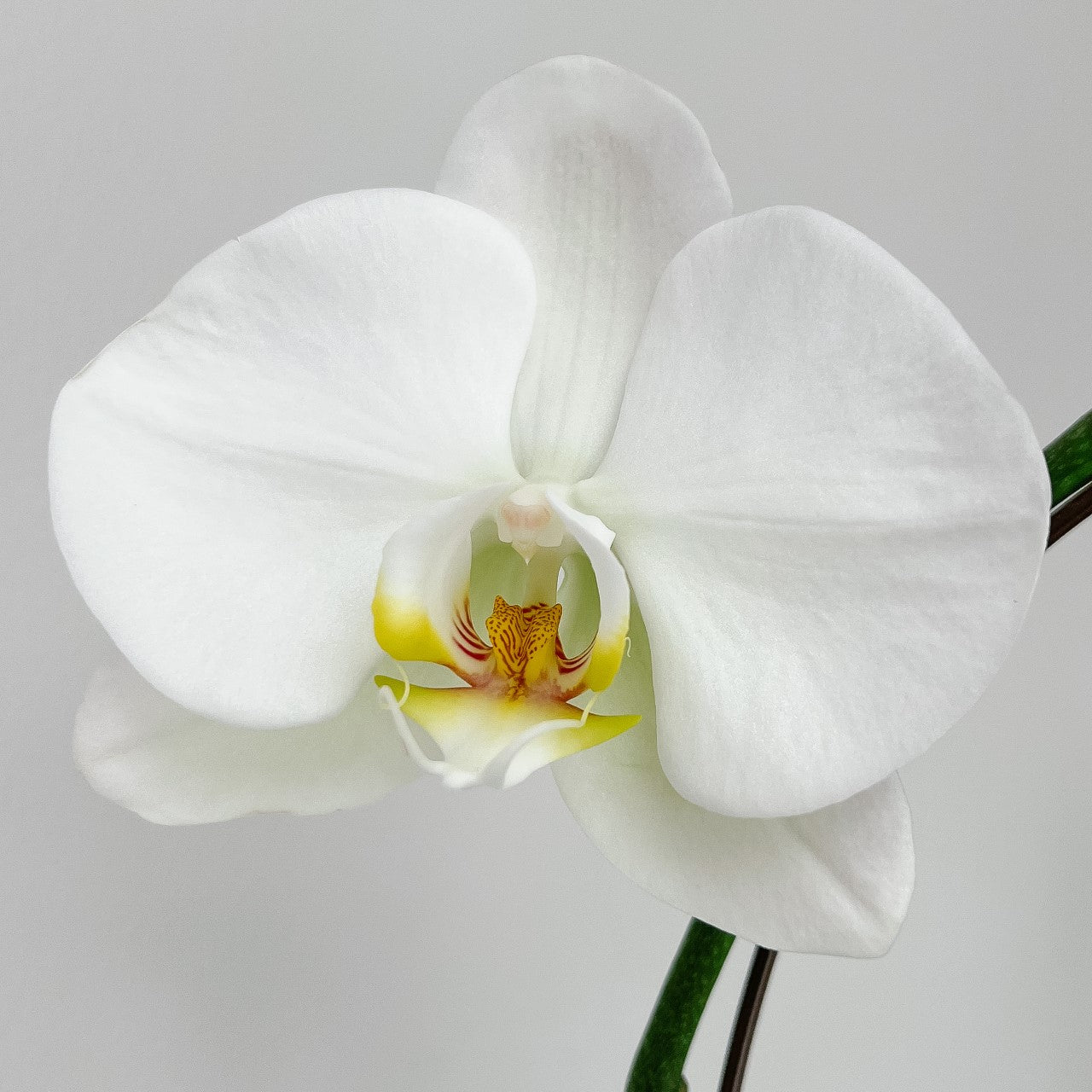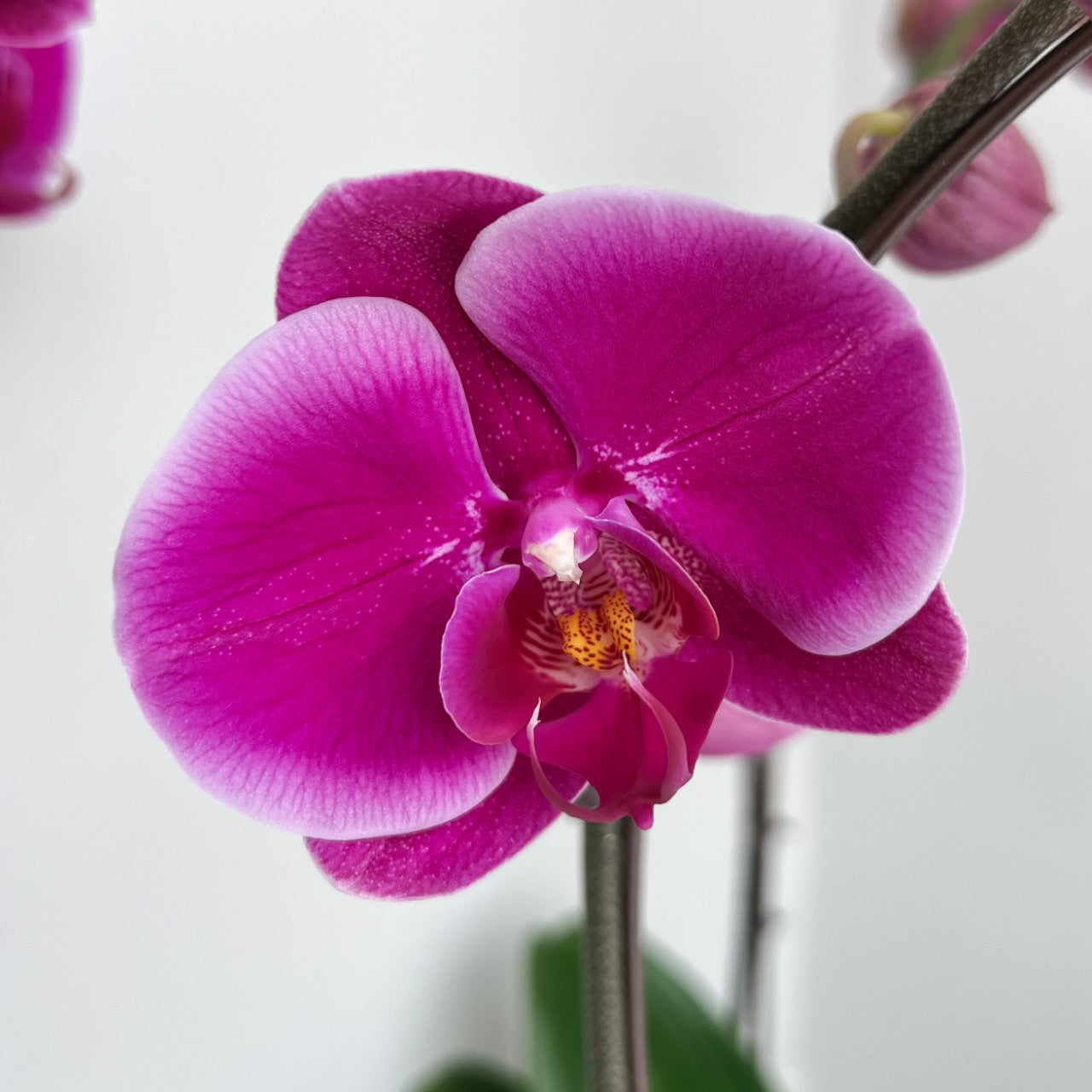 The gift that keeps on giving, Orchid's will continue to bloom year after year with the right TLC. From the Phalaenopsis family, these blooms require lots of water and light during their blooming season. 
FLORIST CARE TIPS:
Place somewhere sunny, near a window. 
To encourage blooming, place somewhere with cold nights, and warm days, like an old windowsill.
Use a balanced spray Orchid fertiliser monthly to keep your Orchid happy and healthy!