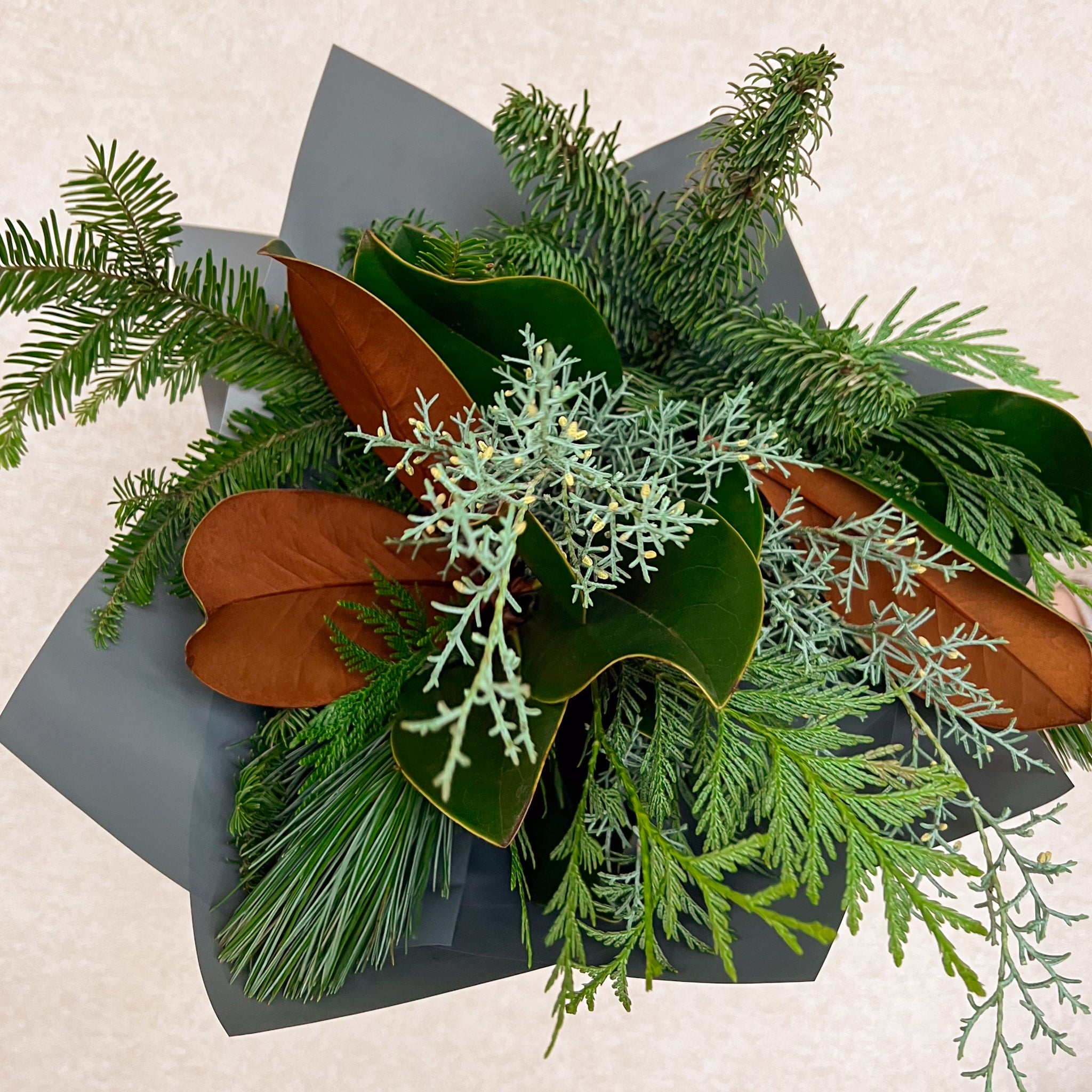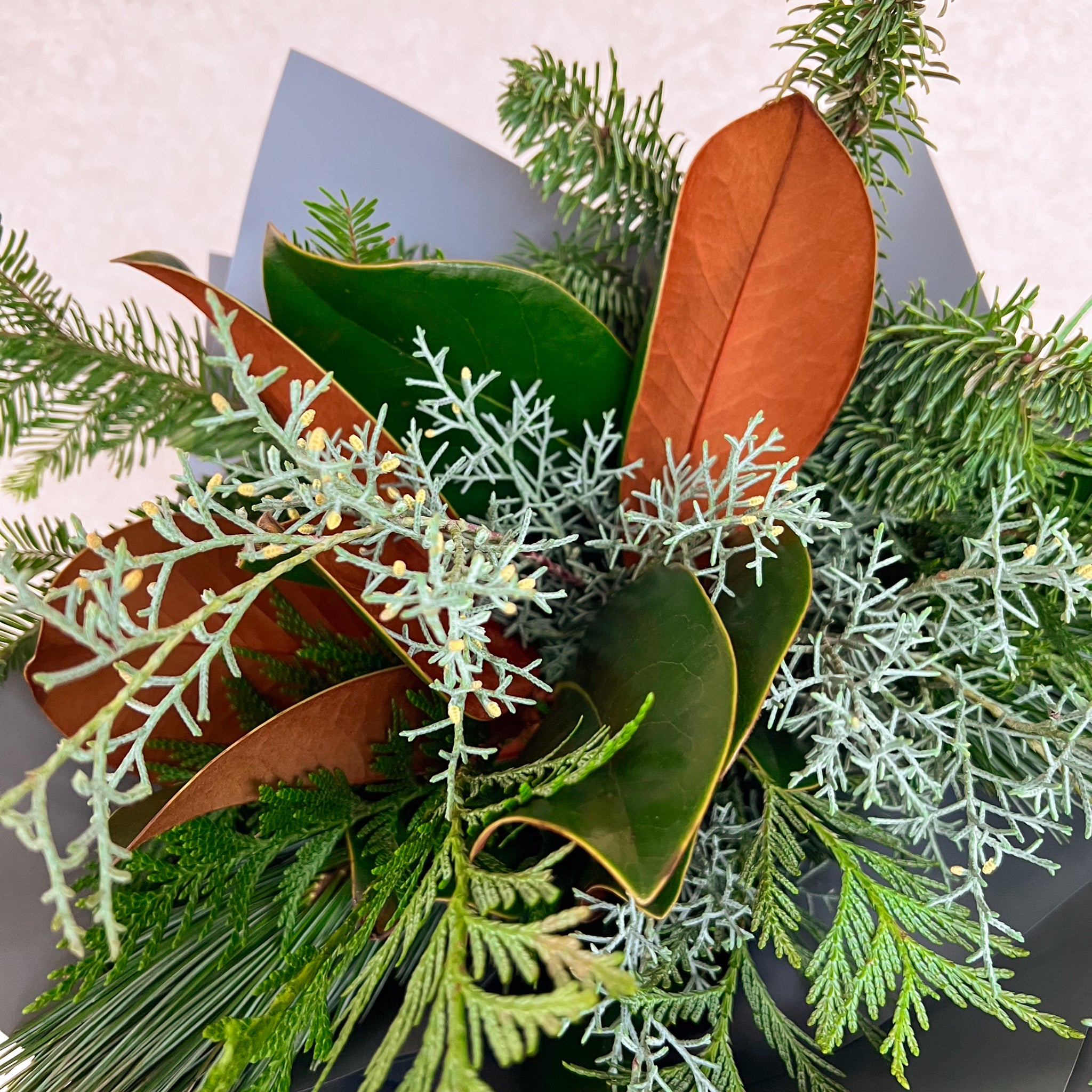 A long lasting and fragrant bunch of evergreen foliage. Perfect for bringing the best of the season indoors.
Please Note: The varieties may vary slightly from what is pictured to ensure you receive the freshest greenery.
Available for Winnipeg delivery or pick up
To keep fresh, re-cut stems and place in water, changing water often. If leaving outdoors, do not bring inside once frozen.