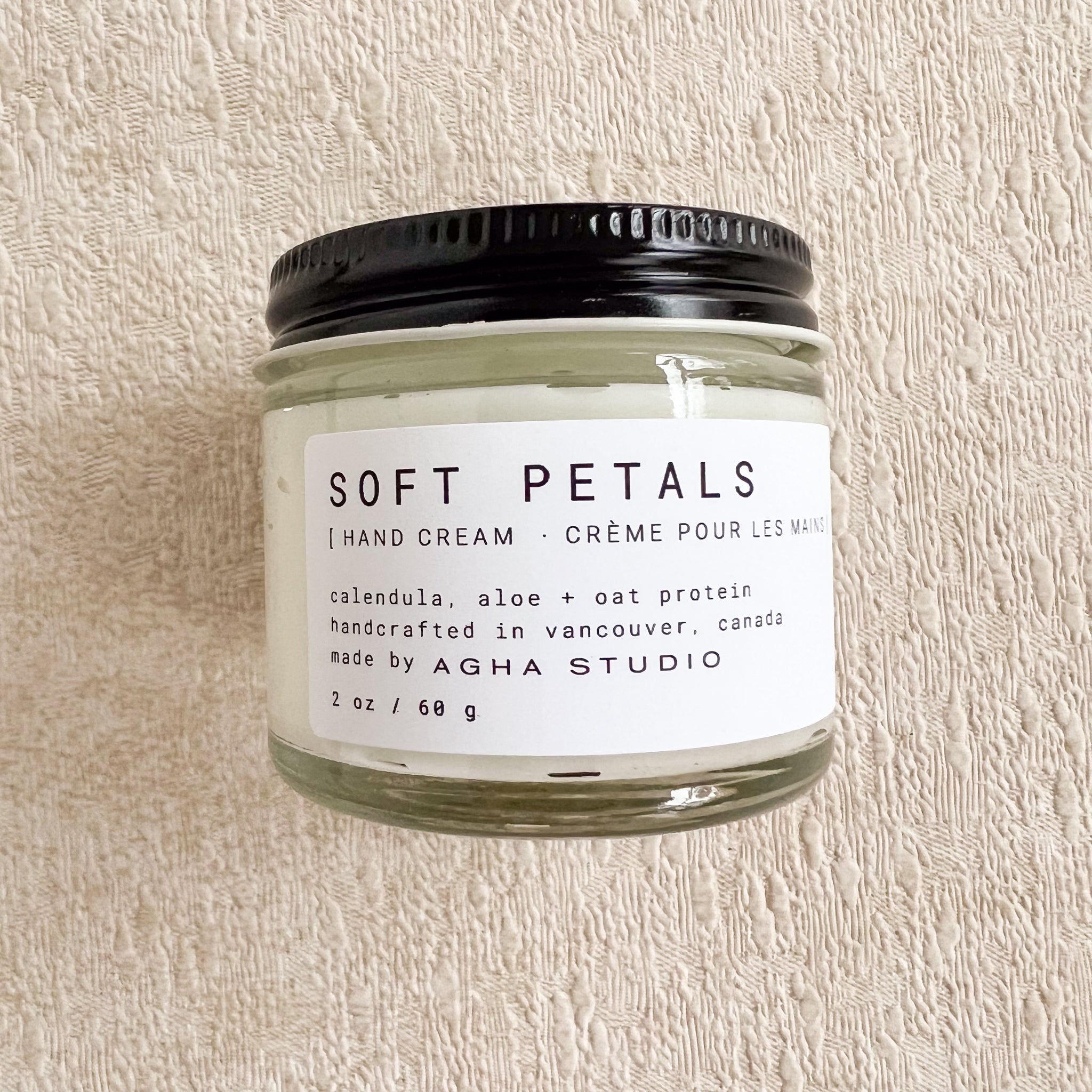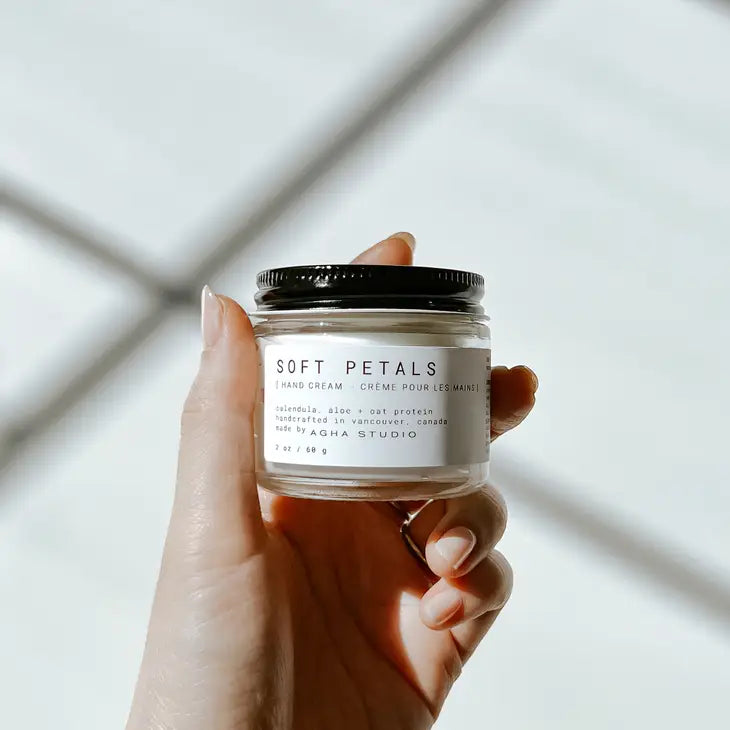 Experience the hydrating power of our Soft Petals Hand Cream, a nourishing and protective formula designed to deeply hydrate dry hands leaving a soft and supple feel. Enriched with Calendula extract, Aloe extract, Oat Protein, and Argan Oil, this hand cream offers a luxurious treat for your skin.
Delicately scented with a beautiful blend of Bergamot FCF, White Grapefruit, Rose Geranium, and Ylang Ylang III essential oils. Its pretty and floral fragrance evokes the essence of soft petals, creating a truly indulgent experience.
KEY INGREDIENTS: Calendula Extract - Soothes and calms the skin, promoting a soft and supple feel. Aloe Extract - Provides additional soothing properties, leaving your hands feeling refreshed. Oat Protein - Nourishes and restores moisture balance, promoting optimal skin. Argan Oil - Helps to replenish and hydrate, leaving your skin silky smooth.
SIZE 2 oz / 60 g