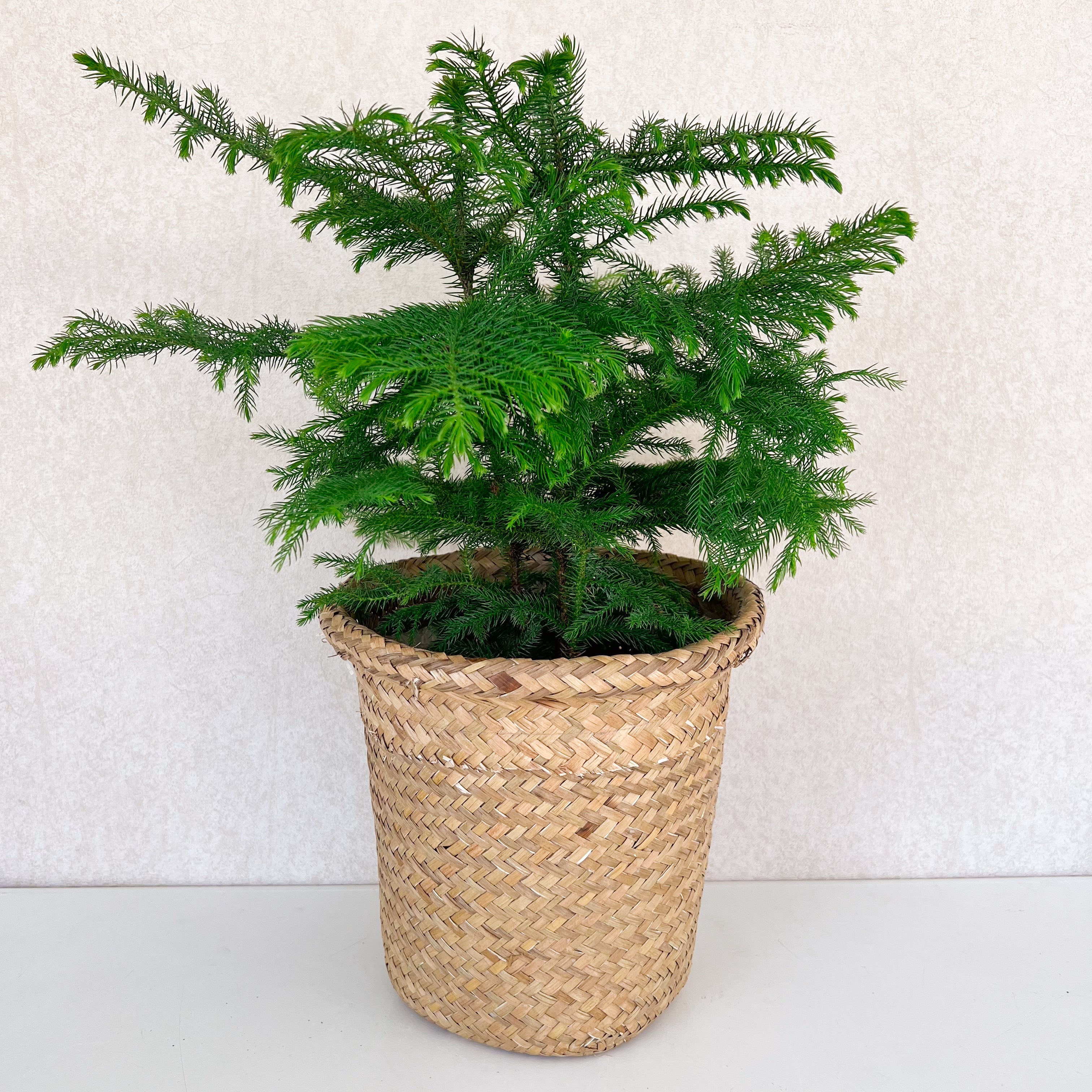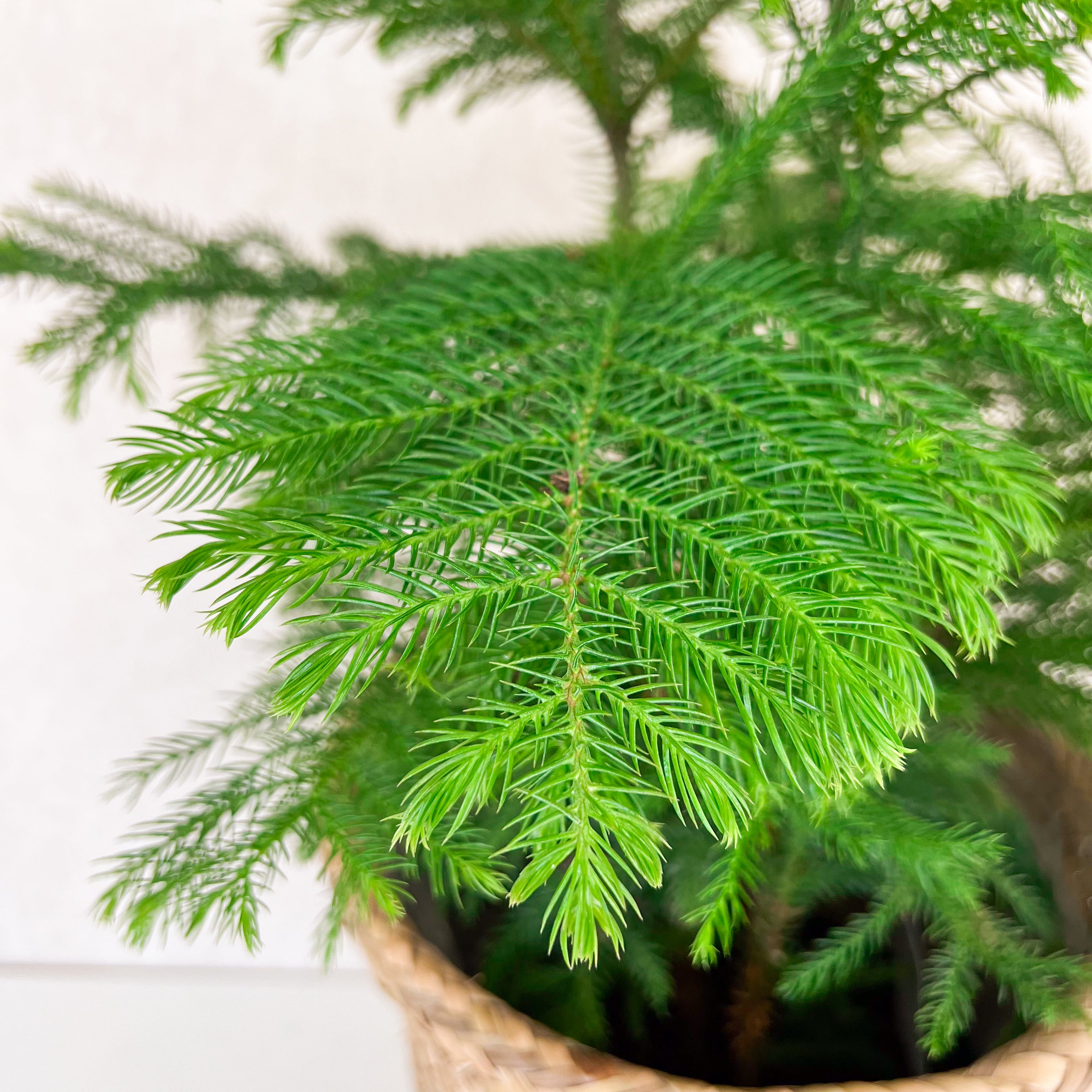 A 8" fresh norfolk pine in a contemporary rattan basket.
Makes a wonderful gift.
Plant Care:
Plant in a location that gets full sun. Locate your tree in an area with temperatures above 35°F. Water your Norfolk Pine at least every two weeks indoors. Mist your plant daily if it is potted indoors. Test your tree's soil pH and amend for acidic soil.